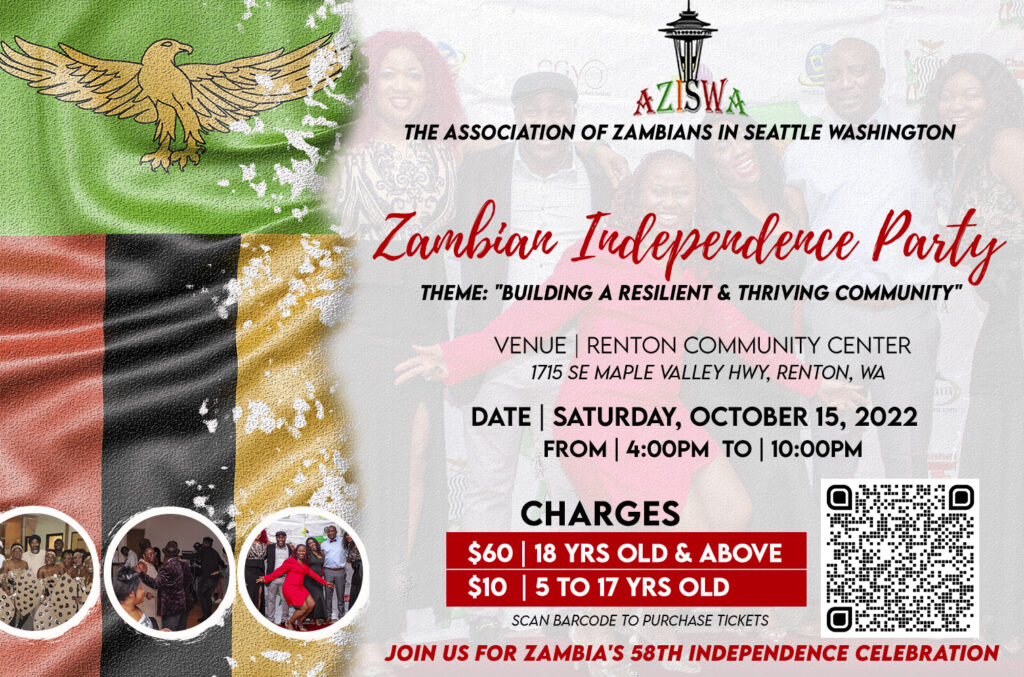 In about a month, AZISWA will be celebrating Zamba's 58 years of independence and you are all invited. Preparations have been going on under the radar and you can be rest assured we are going about them so we bring you the best…or nothing. Think great food, great atmosphere, and awesome entertainment all in one!
Please refer to the flyer for details. Board members will soon be calling you or knocking on your door to sell tickets and please go ahead and buy one or several as a show of support for AZISWA because we need your support and participation. You can also buy tickets on Eventbrite by scanning the QR code on the flyer or at the door on the day of the event but the sooner you do, the better.
Thank you, and we look forward to seeing you at this year's celebration!