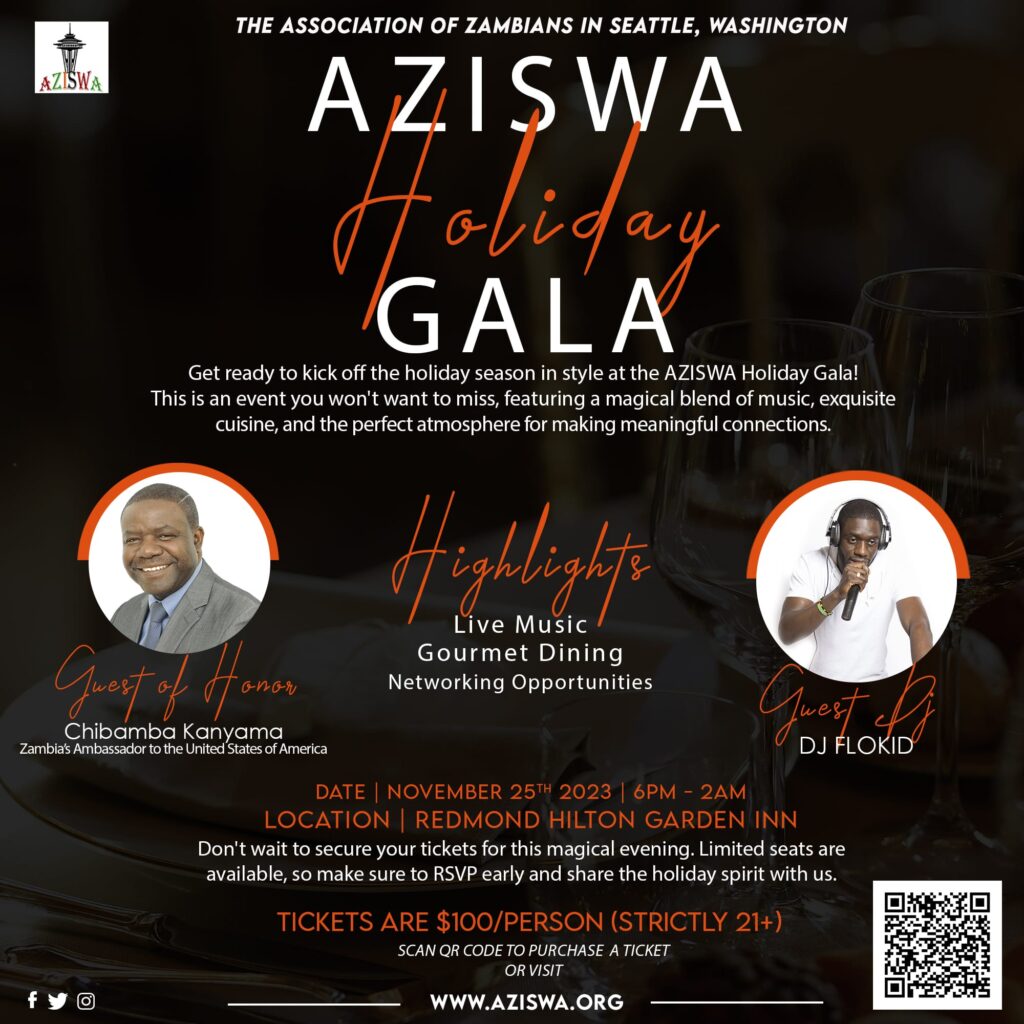 Please Join Us For An Elegant Holiday Gala
It is confirmed! His Excellency, Mr. Chibamba Kanyama, Zambia's Ambassador to the USA, and the First Secretary, Mr. Smoke Kunda, will be gracing our gala with their presence. They are coming prepared to assist with consular and immigration matters as they pertain to Dual Citizenship and Passport Renewals, Missing Passports, and other matters within their reach.
Not only that, there will be plenty of entertainment and as we have stated in a previous email message, hotel rooms have been set aside for people that plan to spend the entire night at the beautiful Hilton Garden Inn in Redmond, WA. If you wish to do so, please make your reservation by calling the hotel at 425-448-7660 and for identification, let them know you are part of AZISWA Gala Dinner. Hotel management have generously extended the deadline for reservations to practically the day of the gala and we are thankful to them for that.
Not to mention the food and all the pieces that come with it; all I can say is that it will be enjoyable and memorable!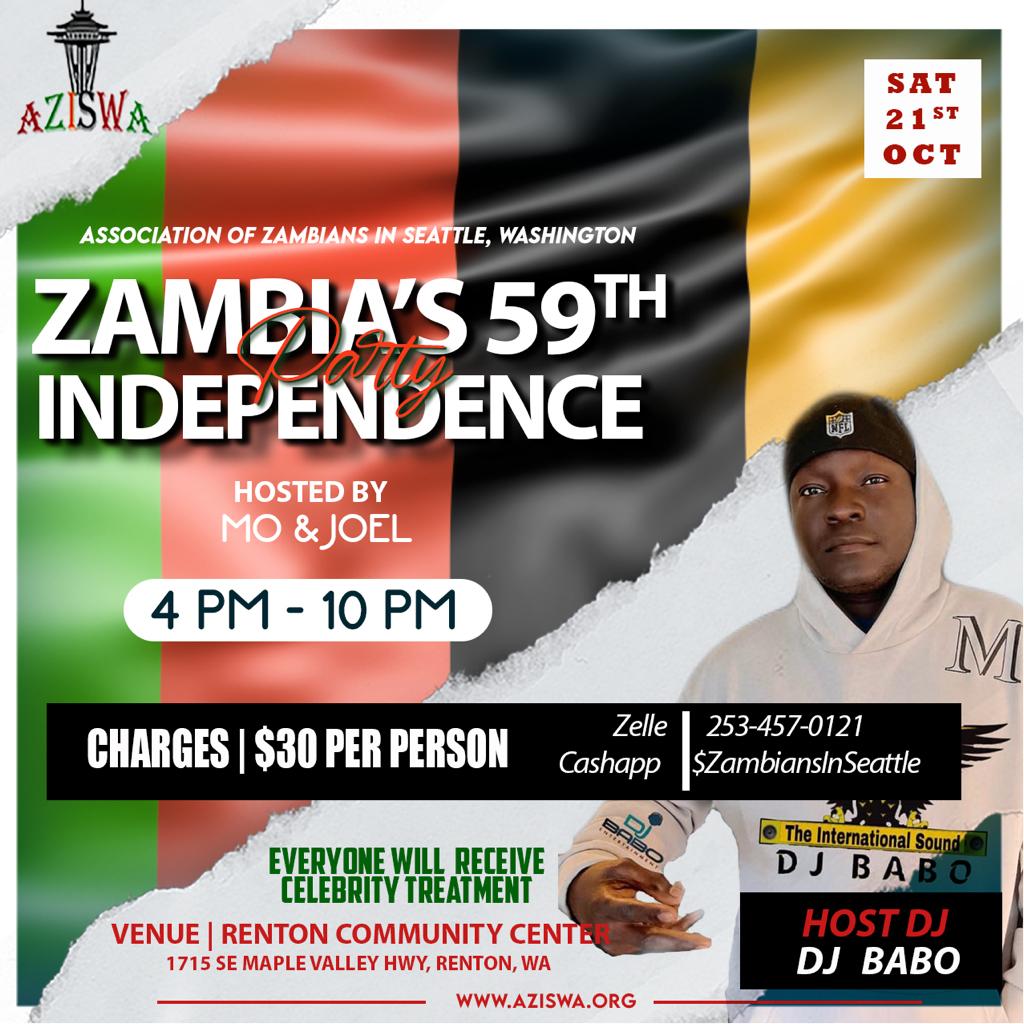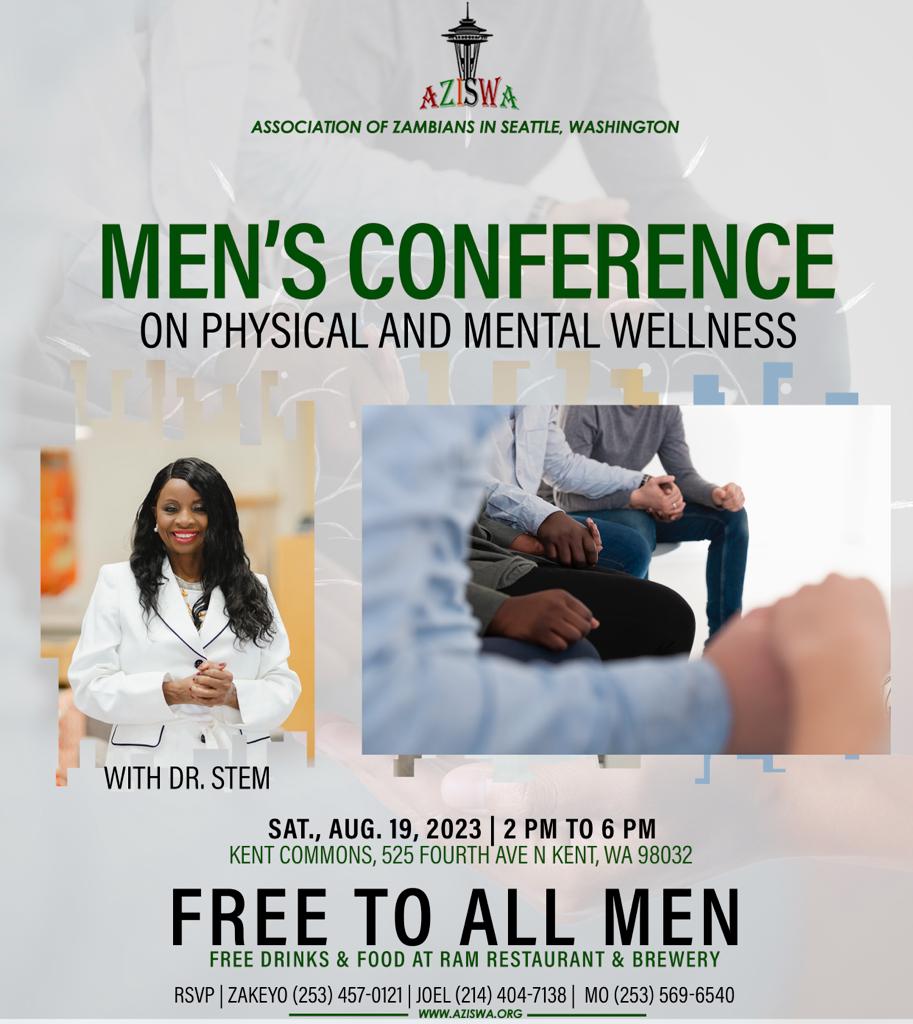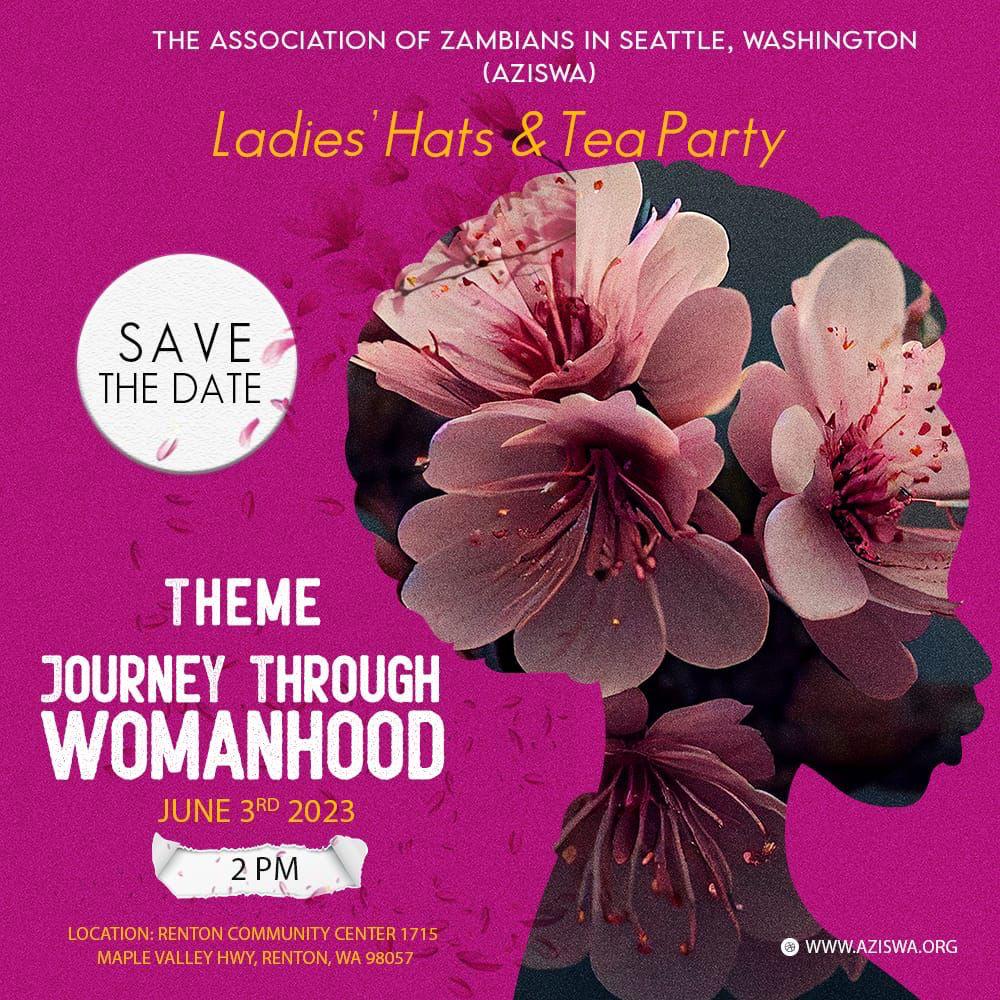 Cohort Participants Needed
Hello;
AZISWA is currently looking for up to 20 community members to be part of a 6-month Nutrition and Exercise cohort. We will host between 18 to 20 nutrition and exercise sessions spread out as follows: 1-hour weekly meetings/sessions for months 1 to 4; and 1-hour bi-monthly meetings/sessions for months 5 to 6.
Cohort participants will receive a $25 stipend for each meeting/session they participate in. The majority of the meetings/sessions will be online, and a few will be in-person. The meetings/sessions will be run by qualified nutrition and lifestyle medicine coaches.
Here's the link for the survey and it should only take you a minute: https://www.surveymonkey.com/r/9SZ2Z29.

Kind regards,

Zakeyo.
Mental Health Town Hall Meeting
Hello;
Recently, there was a heated and heartfelt discussion on Mental Health on our WhatsApp Forum. AZISWA followed along and took heed. In order that we provide personal interaction and collect more input on ways to combat the challenges of mental health, we have set aside a room at Kent Commons Community Center in Kent, WA for Saturday, March 4, 2023 from 3:00PM to 5:00PM.
Please plan to attend if you can. We will have refreshments available and will also be giving out $25 Gift Certificates/Cards to everyone in attendance. Also, in order that we plan accordingly (we are limited to 80 people because of room occupancy restrictions), please complete a survey using this link: https://www.surveymonkey.com/r/SCWD55M.
Please refer to the flyer below for further details and we look forward to seeing you on the 4th of March.
To Good Mental Health,
Zakeyo.
A Celebration of Women's History Month!!
Topic: GIRLFRIENDS' WELLNESS CHECK-IN
Time: Mar 27, 2021 03:00 PM Pacific Time (US and Canada)
Join Zoom Meeting
https://us02web.zoom.us/j/81633855592?pwd=WmwvMGlMSm93VGcwTzhLM0d5MTU3Zz09
Meeting ID: 816 3385 5592
Passcode: 074150
Join Zoom Meeting
https://us02web.zoom.us/j/84191779906?pwd=SHovRUZYUHlWTmlWcWptTkZJVmN5UT09
 Meeting ID: 841 9177 9906
Passcode: 847678
Independence Celebration 2021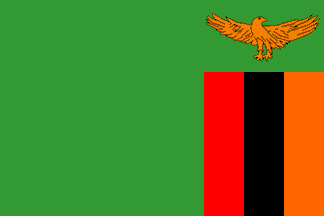 PLEASE NOTE
For those that attended last year's, the ticket price is half of what it was. We did this so people that want to attend both the Yo Maps, Mampi and Macky 2 concert Friday night and then the Independence Celebration Saturday night won't have to stretch too thin financially.